Features
Allow patients to schedule appointments online using well-known and easy to use EasyAppointments service. Integration with google calendar included! Define timetables and services offered by clinicians. We offer custom integrations development for any kind of system that might benefit from us!
Paperless structured referral. ICD-10 database Define surveys that need to be filled in before examination and get the full information necessary to provide accurate diagnosis.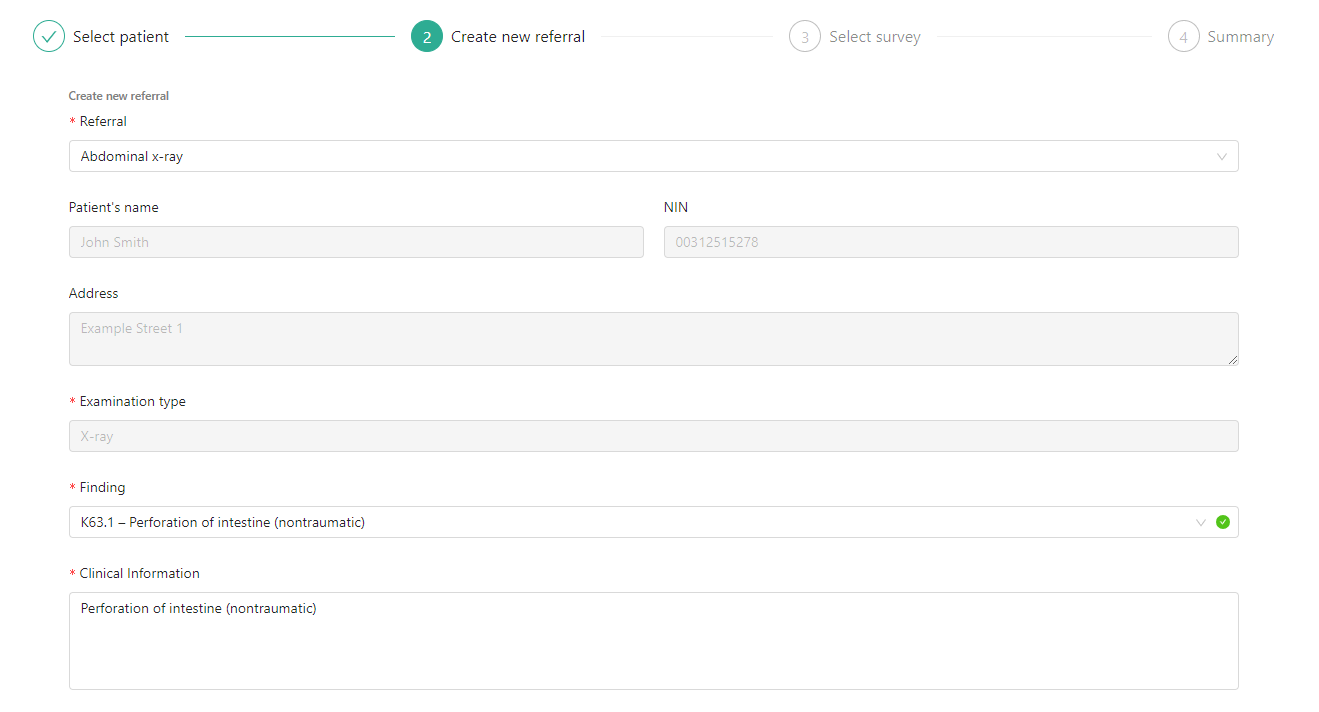 Referral creation screen

For each referral survey can be specified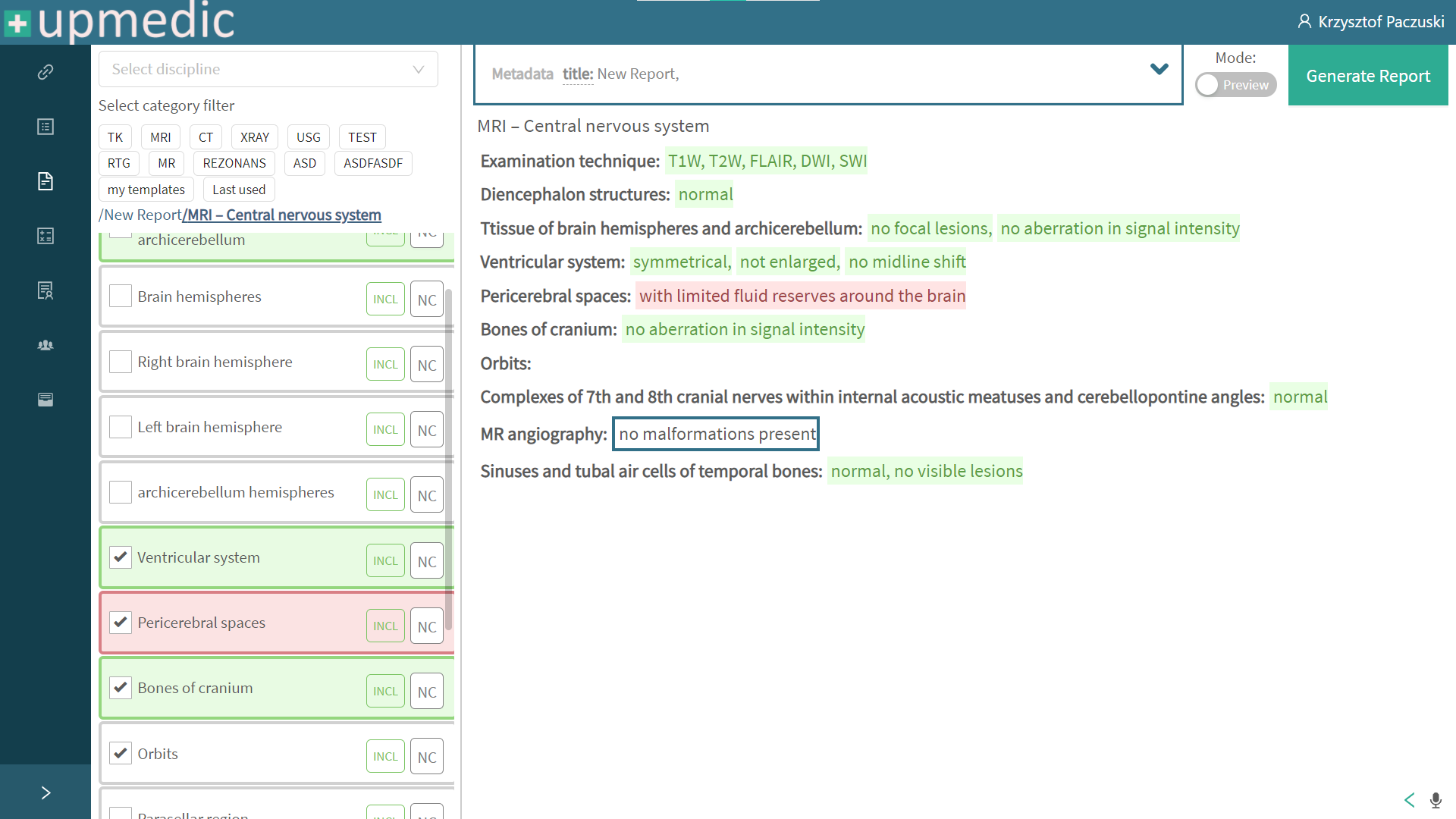 Report creation editor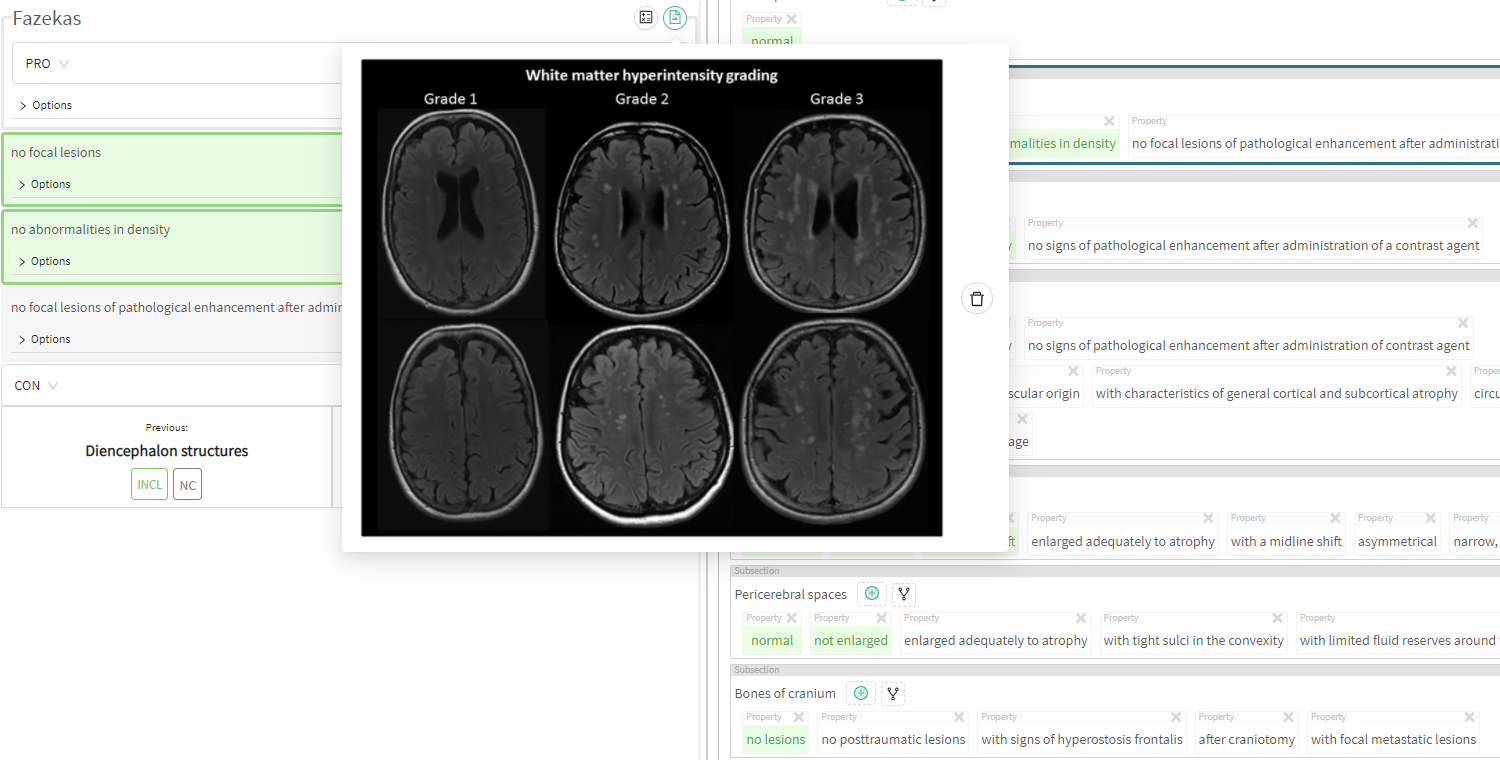 You can attach to templates medical scales, e.g., Fazekas

Each phrase in upmedic can have selected connotation to highlight specific meaning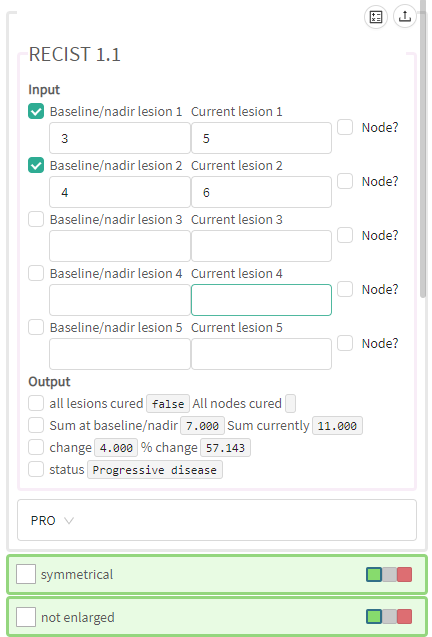 Each template/report can contain medical calculators, e.g., RECIST 1.1
Single place to view all medical history. Receive results of examination without the need to visit a clinic.
Patient can view medical service state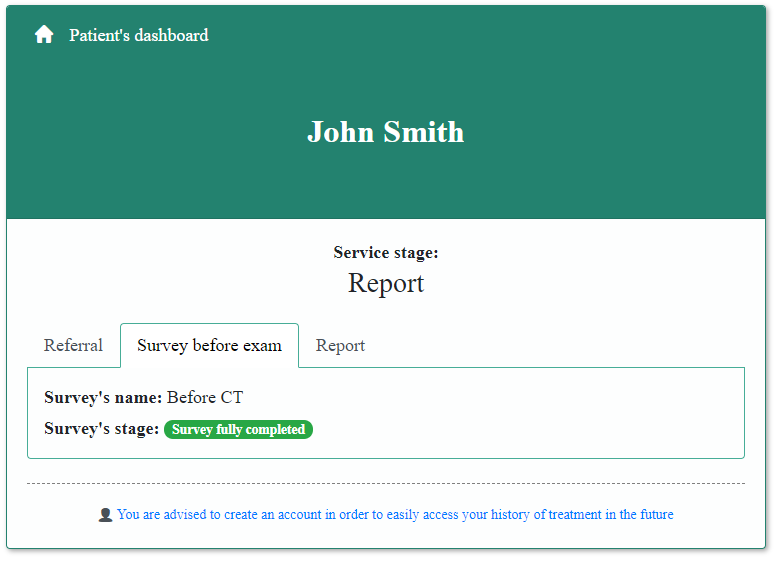 Patients can view surveys fulfill progress and resume unfinished survey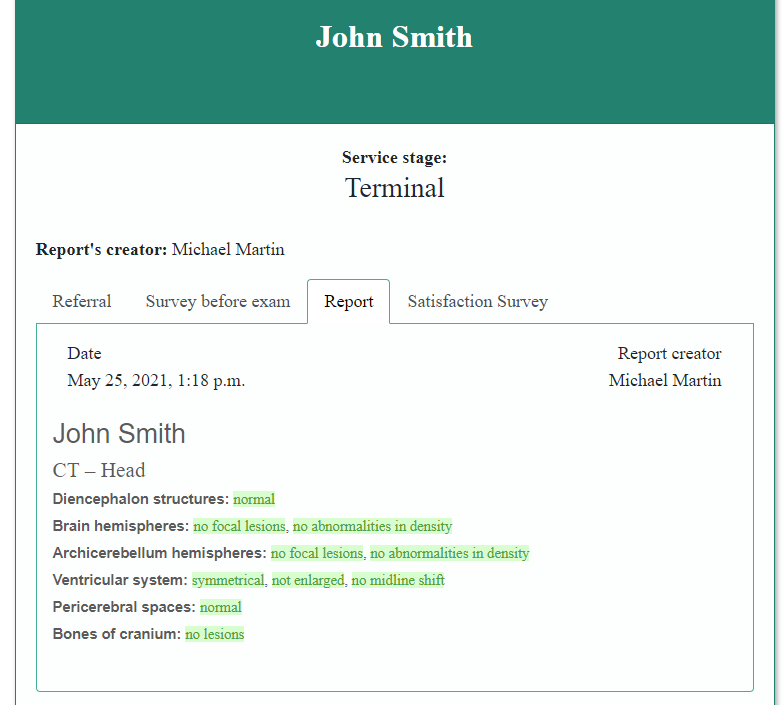 Patient can view and download created report
For a good treatment, the clinician needs to ask proper questions and receive from the patient answers that are truthful. Our Surveys module allows for:
Creating decision tree surveys – medical survey adjusts itself depending on answers to the previous questions
Transferring existing medical documentation
Transferring medical imagery from previous examinations
Questions can be in the form of videos, images, texts
Asking red herring questions that ask the same questions in two ways in order to verify whether the patient understood the question, and provided an answer the clinician can rely on
For medical staff:
Easily completed by a clinician who used information included in the document
Scale (1-10) questions, open ended questions (free text)
Patient satisfaction:
Scale (1-10) questions, open ended questions (free text)
Real-time statistics for each clinician, patient, and the medical facility
Navigate upmedic using speech (for English and Polish) and dictate your observations. Very useful for creating reports while conducting US examinations or analysing imagery without switching attention between computer screens.